English language consultation
EDIT KATONA, M.D.
Homeopathic, psychiatric medical private praxis in Budapest
Air-conditioned office in modern district of South Buda
Clients are kindly asked to check-in previously
Phone: +361-3611-876, (from Tuesday to Friday 8.30-9.30 am)
CHANGE!
In October-November-December 2018:
Monday, Thursday: 7-8 PM
Skype: katona.edit1
Consultation time in office:
(Monday-Tuesday 10-16
Wednesday 10-19.30)
CHANGE!
In October-November-December 2018:
Tuesday, Wednesday: 4-8 PM
certain holiday 10 AM - 8 PM
Budapest XI. dstr. (South-Buda)
Fehérvári street 54-56/B, 1. floor 8., Kornélia Rezidencia (corner building)
Entrance from Prielle Kornélia street, cc. 100 m from the Fehérvári main street.

At the entrance of builiding B on a doorplate you can find the bellcode: 1008 and "bell" sign.
Transport
Trams No. 17, 41, 47, 47B, 56 to station Fővárosi Művelődési Ház/Csonka János tér; some minutes walking from the station.
From Metro 4 (station Újbuda-központ) one tram station (cc. 7 min. walking).
Parking is easier on Fehérvári str. or in lesser streets opening from Fehérvári str. on the opposite side.
Studies
1991 Diplome for Medical Doctor on Semmelweis Medical University, Budapest
1991 - 95 Jahn Ferenc Hospital, Psychiatry,
resident doctor
1995 Diplome for Psychiatry
1998 Studies on clinical homeopathy, CEDH
1999 - Studies on classical homeopathy, MHOE
2000 Medical University exam on Homeopathy
2007 MHOE Diplome on homeopathy
2008 ECH Diplome on homeopathy
2010 Schüssler-salts courses
2012-13 Victorian College of Classical Homœopathy
(Australia): Homeopathic Facial Analysis
online course
2016- Study for Speciality on Psychotherapy, esp. cognitive behavioral therapy (CBT) and schema therapy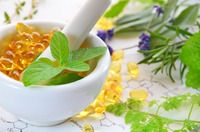 Activities on Homeopathy
2004 - Teacher, mentor, examiner, finances at Hungarian Homeopathic Medical Ass. (MHOE)
2008 - Representative of the medical homeopathy in the Educational Subcommittee of the European Committee for Homeopathy (ECH)
2010 - 14 MHOE Executive Vice President
2014 - 16 MHOE President
Publications
2007 Handbook of Homeopathy (in Hungarian,
co-author), chapters of mental-emotional
problems
2005 - original articles and translations in Simile
(professional homeopathic journal in Hungary)
Praxis

2000 - Homeopathic and psychiatric praxis
in Budapest