English language consultation
Psychiatric medical private praxis in Budapest
Psychotherapy specialized on CBT, schema, person-centered and relaxation therapy which can help a lot on mood, anxiety and personality disorders, sleep disturbences, among others.
Homeopathy (accredited Hungarian and European diplome)
Also online consultation, therapy: Skype Messenger
Office
10 mins from Metro 4

Air-conditioned office in modern district of South Buda
WiFi available

Clients are kindly asked to check-in previously
Skype: katona.edit1 - please request the contact in a message
Messenger: katona.edit7 - please request the contact in a message
Phone: +361-3611-876, (Monday to Friday 8.30-9.30 am)
Consultation time in office
Monday 10.00-16.00
Tuesday & Wednesday 10.00-20.00
I can make an appointment for a new patient after August 16th.
Between July 16th and August 10th my praxis is paused.
Thank you for your understanding and patience!
Before or at the beginning of the first consultation I kindly ask you to fill in and hand over or mail to katona.edit7@gmail.com the DATA SHEET below:
Budapest XI. dstr. (South-Buda)
Fehérvári street 54-56/B, 1. floor 8., Kornélia Rezidencia (corner building)
Entrance from Prielle Kornélia street, cc. 100 m from the Fehérvári main street.

At the entrance of builiding B on a doorplate you can find the bellcode: 1008 and "bell" sign.
Transport
Trams No. 17, 41, 47, 47B, 56 to station Fővárosi Művelődési Ház/Csonka János tér; some minutes walking from the station.
From Metro 4 (station Újbuda-központ) one tram station (cc. 7 min. walking).
Parking is easier on Fehérvári str. or in lesser streets opening from Fehérvári str. on the opposite side.
Studies
1991 Diplome for Medical Doctor on Semmelweis
Medical University, Budapest
1991 - 95 Jahn Ferenc Hospital, Psychiatry, Addictology
resident doctor
1995 Diplome for Psychiatry
1998 Studies on clinical homeopathy, CEDH
1999 - Studies on classical homeopathy, MHOE
2000 Medical University exam on Homeopathy
2007 Hungarian (MHOE) Diplome on homeopathy
2008 European (ECH) Diplome on homeopathy
2010 Schüssler-salts courses
2012 - 13 Victorian College of Classical Homœopathy
(Australia): Homeopathic Facial Analysis
online course
2016 - 19 Studies on psychotherapy, esp. cognitive behavioral
therapy (CBT) and schema therapy
2019 Diplome for Psychotherapy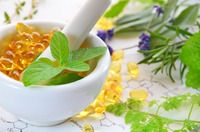 Activities on Homeopathy
2004 - Teacher, mentor, examiner, finances at
Hungarian Homeopathic Medical Ass. (MHOE)
2008 - 16 Representative of the medical homeopathy in the
Educational Subcommittee of the European Committee for
Homeopathy (ECH)
2010 - 14 MHOE Executive Vice President
2014 - 16 MHOE President
Publications
2007 Handbook of Homeopathy (in Hungarian,
co-author), chapters of mental-emotional
problems
2005 - original articles and translations in Simile
(professional homeopathic journal in Hungary)
Praxis

2000 - Psychiatric, psychotherapeutic (from 2019) and homeopatic
praxis in Budapest